Windsor 2017
Day Three
Windsor and the ride in had been so enjoyable we decided to do it again.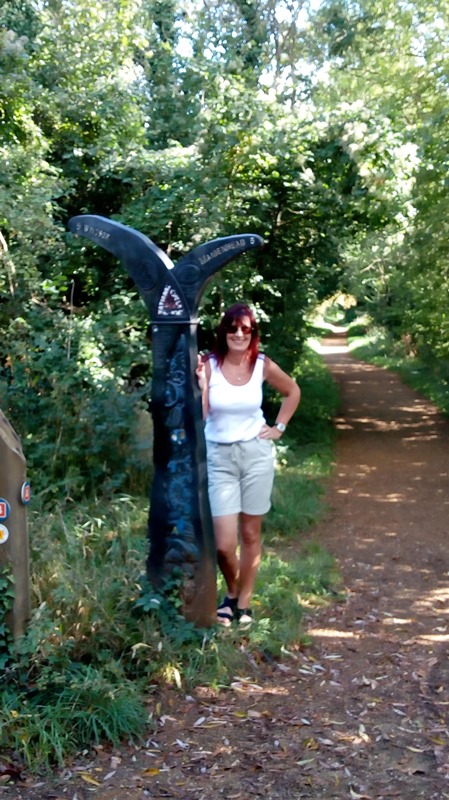 Sustrans sign post near Dorney Lakes.
As we cycled into the lake area we found it was very busy, there was a rowing regatta on.
How lucky it was on when we were in the area, we watched some of the boats competing in heats.
There were people running and cycling keeping up with the teams rowing and shouting encouragement.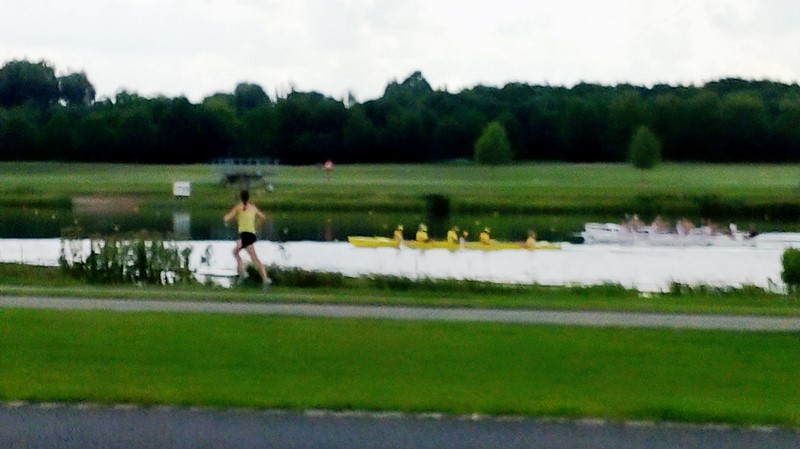 Some of the competitors
No one was going to pay any attention to a couple more cyclists so we continued on our way,
we went via the lake path and the stalls with lots of rowing equipment for sale.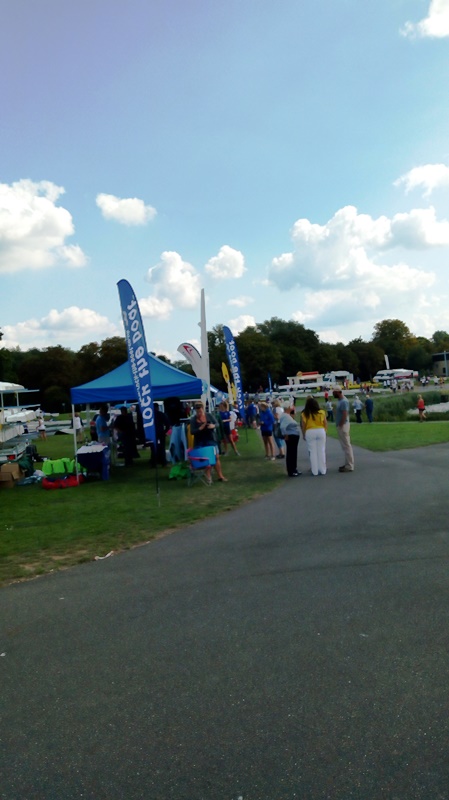 Lots of stalls
We continued on to Windsor, stopped on the bridge from Eton to Windsor for a picture of all the pleasure cruisers on the river.
We decided to cycle into Windsor along the riverside, it was very scenic with a park, water feature
and a tribute to a local man Sir Sydney Camm whose most famous aircraft design was the Hawker Hurricane

Water fountain with castle in background
After a look around Windsor we had a visit to the Guild Hall where Charles and Camilla got married,
We were allowed to look around the lower chamber but not the upstairs as there was a weddingunderway.
As we left the building it was clear that the couple were about to come out,
Karen quickly got here camera ready to photo the happy couple.
Then the MC announced
"Please welcome Mrs and Mrs -----"
Oh maybe two wedding dresses, unfortunately not, as you can see in the picture

As we were about to walk away another bride came out of a hotel across the road,
this one did have a traditional wedding dress, so Karen got her bride picture.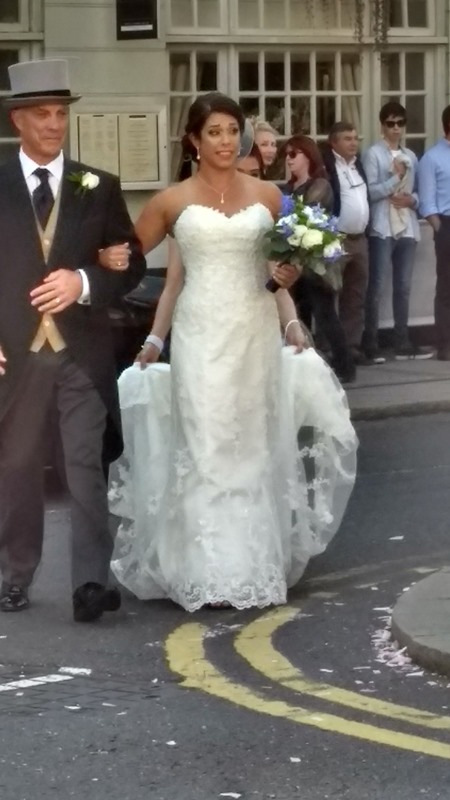 Nice traditional wedding dress
Another lovely full day, now just one more tradition to keep up.
A local delicacy Eton mess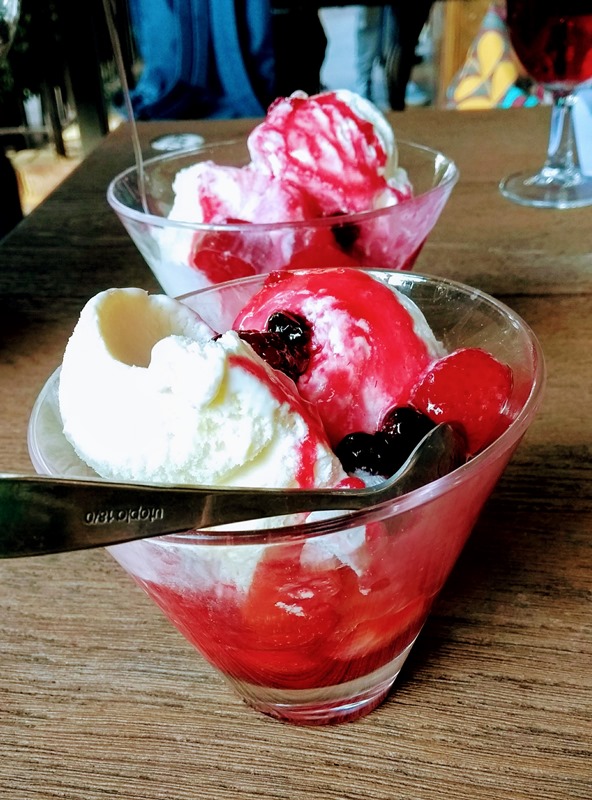 An Eton mess for each of us at a local inn.
A nice ride home past Dorney Lakes, watch a bit more of the rowing regatta which was drawing to a close,
then back along the the river past the impressive houses.
a last visit to the locks to see the last of the boats negotiating the waterways.
Then back to the motorhome, water tank drained and a bit of preparation ready for the drive home the following day.
A great stay away with a couple of extra nights stayed on different sites but no cycling involved on them so not listed here.
Looking forward to 2018 already.
© This site is copyrighted, Mal and the Multiday men ©