Windsor 2017
Day one

Had a nice drive down to Windsor in the motorhome,
stayed on a lovely site just along the River Thames called Amerden Caravan Park.
It was right on a Sustrans route that went to Eton and Windsor, with two options,
one followed the banks of the newly created Jubilee River, The other route followed the Thames.
I decided to take the route that followed the Jubilee River, this entailed a climb up and across a main road, then down the other side.
Lots of signs saying private road no cycling, yet it was clearly marked as a Bridle path.
Once we reached the river it was a nice flat route along the river bank with nice views of swans and other wildlife as we cycled along,
some of the bridges were a little low so had to duck as we cycled under them.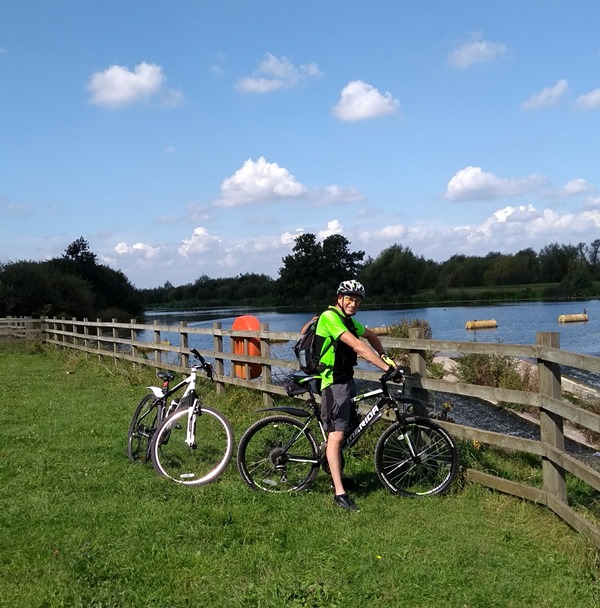 Jubilee River wide and scenic
Then a right turn by a railway line, surprised to see lots of graffiti and mess so close to such a nice area.
The path dropped us out into Eton itself a lovely clean smart place with magnificent buildings.
| | |
| --- | --- |
| Eton | Eton College |
Eton was a very impressive town and main street we walked through it to be able to view and admire the buildings and high class shops.
At the bottom of the main street is the bridge over the Thames which takes you into Windsor.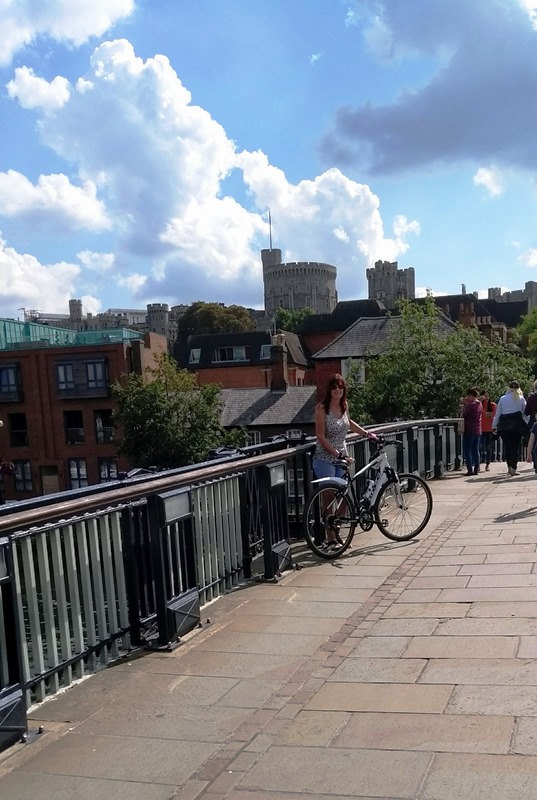 The bridge connecting Eton to Windsor with castle in background
Into Windsor it was a lovely sunny day so we did the touristy bit of the castle,
before having a look round the town centre for some food to take back to our motorhome for the evening meal.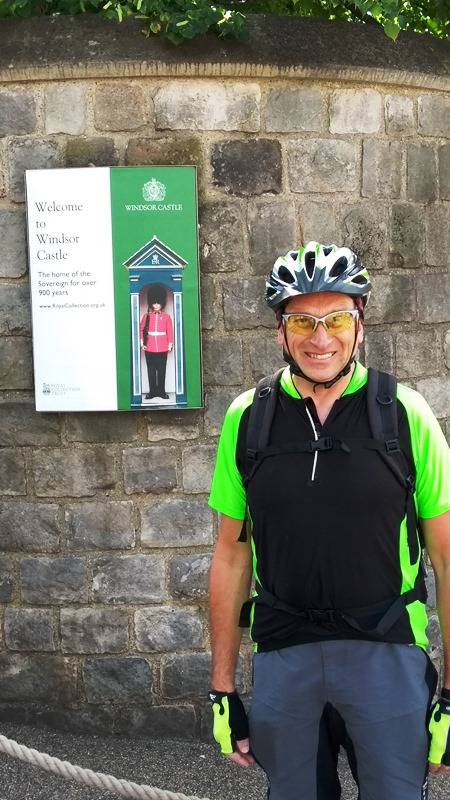 Colin standing to attention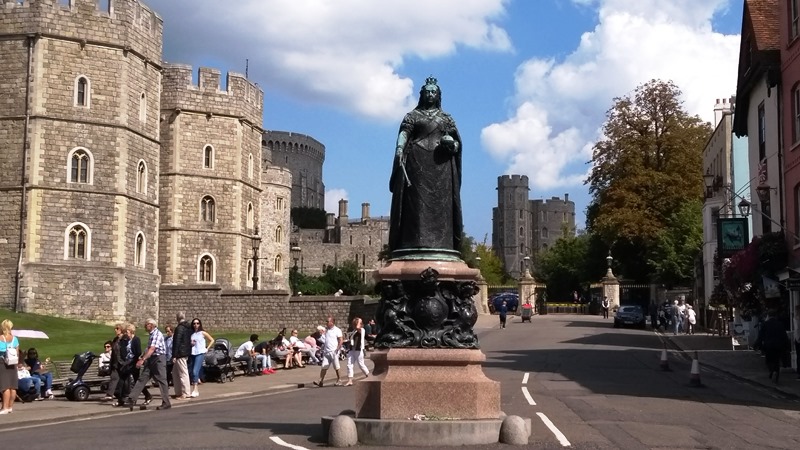 Queen Victoria memorial with Castle in the background
We decided to try route 4 for the return trip and so glad we did.
It was a very interesting route through Eton College Dorney lakes where the Olympic rowing events were held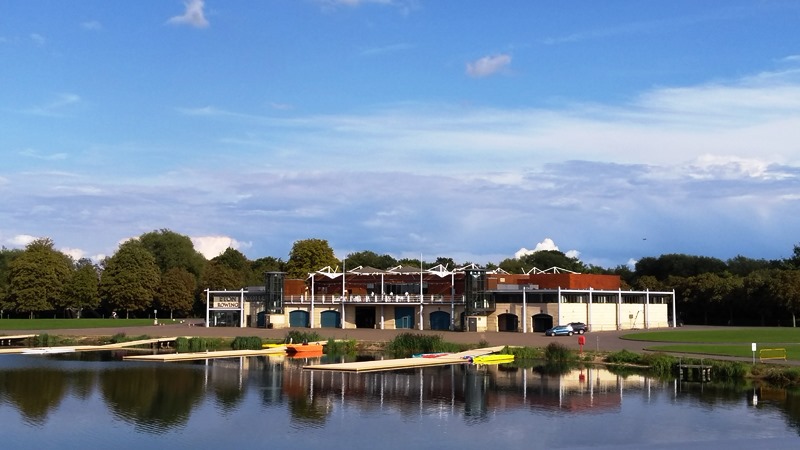 Dorney Lakes Rowing Club House

Part of the area around Dorney Lake
Windsor Castle visible through the pillers

Colin rides onto the bridge where the Olympic Rings are.
Closest I will ever get to being in the Olympics.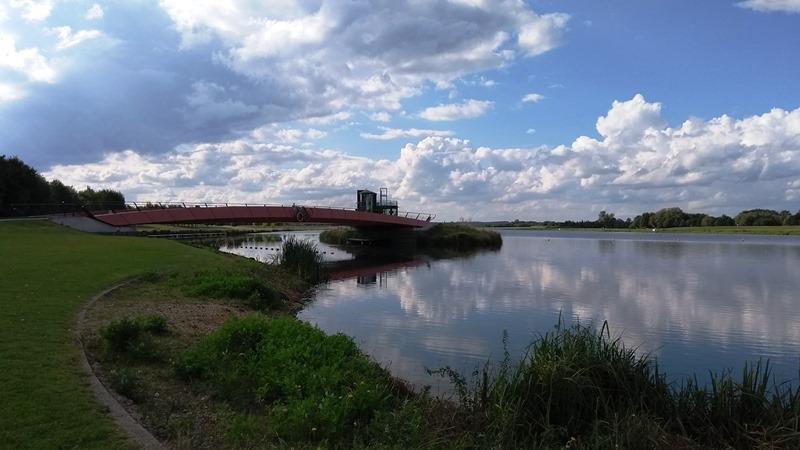 The view up Dorney Lake
The route goes past the lake and out to meet the River Thames, where it follows the riverbank past some very spectacular houses.
Back at the campsite for a nice relaxing evening.
© This site is copyrighted, Mal and the Multiday men ©