Cheddar
Colin and Karen continue touring Britain by bike and Motorhome
Day 4
The weather has stayed fine and we decide to have a walk around the Gorge,
Its approximately a four miles circular walk and goes up one side then down and then up and down the other side to complete the circular.
The walk starts at the National Trust office at the bottom of Jacobs Ladder, 50p for a map and advice is well worth the money.
We cross the road and are straight into a climb which gets steeper and steeper.
The views from the top are fantastic across the plains to the sea and Bridgewater Bay.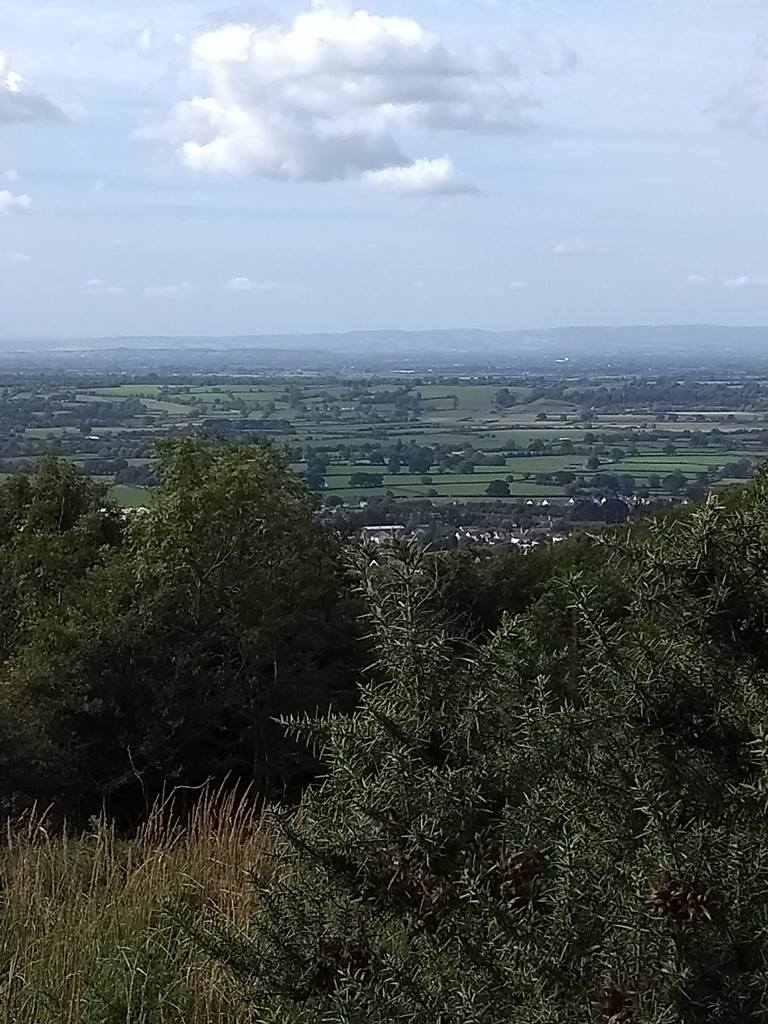 Steep climb but look at that view
We walk along the tops and find some feral goats that live and roam free in the gorge area.
| | |
| --- | --- |
| Karen has to see how close she can get to the goats | That is as close as they will allow |
The path goes along the top of the gorge and then dips down some steps, we come across a signpost that says we are approximately half way.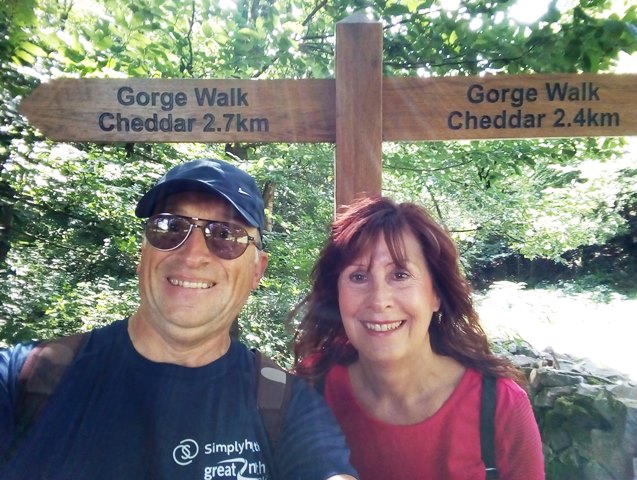 Half way time for a selfie

The path continues through the woods and then dips down again until we meet the road.
Cross the road and up a steep rocky path a jogger goes past, challenge accepted and we run up to the rocky first part of the climb.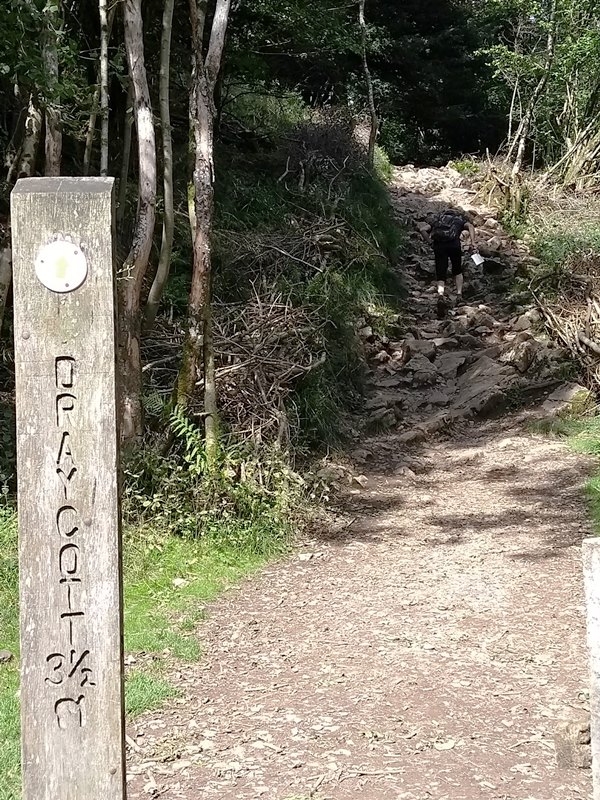 Colin runs up the first part of the climb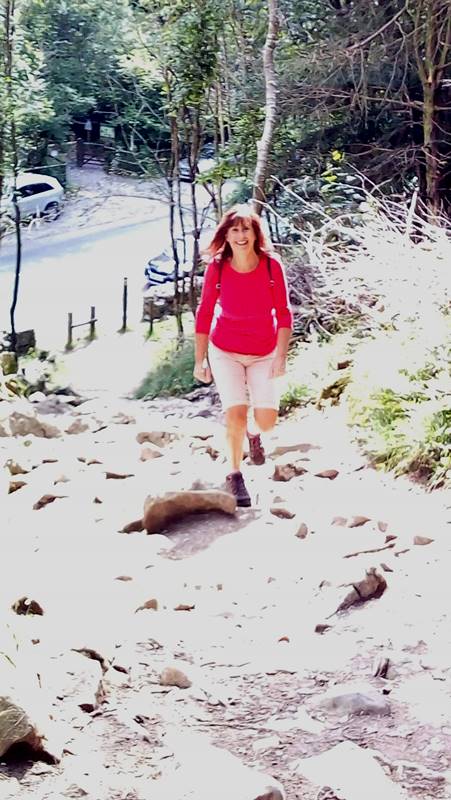 After a steep down, there is a steep up Karen still looking fit.

After a short level section we climb again, still on a rocky path, until it levels out and turns to grass.
The path bends to the right and the top of the other side of the gorge opens out.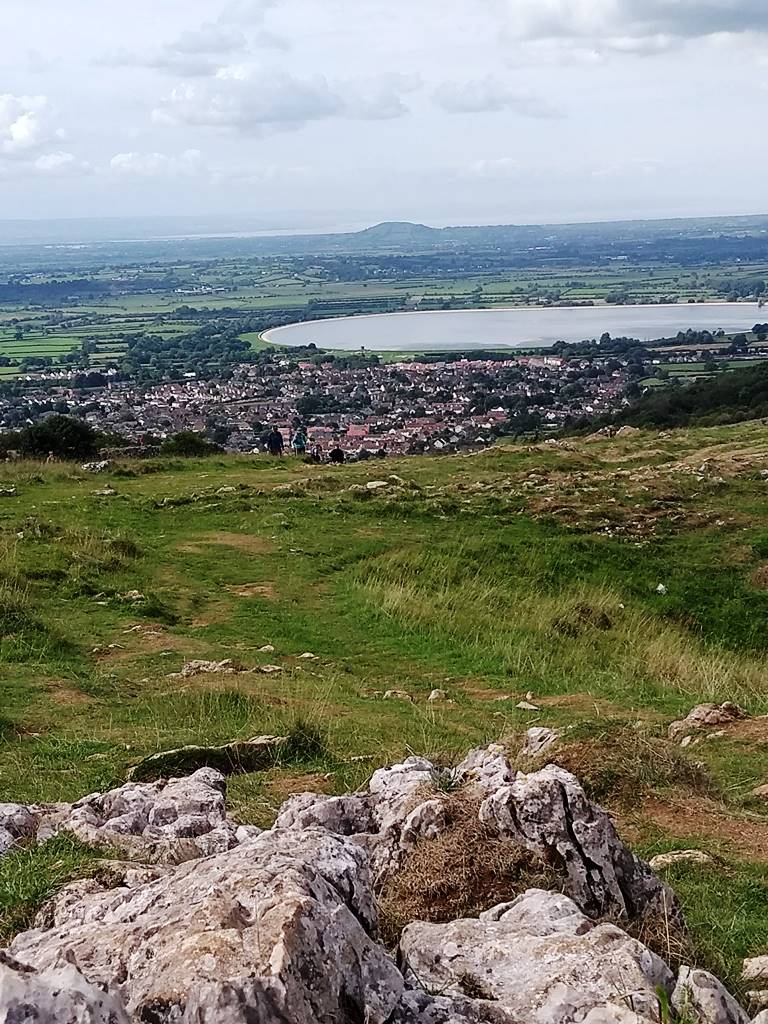 The views from the top of the gorge on a clear day make it worth the climb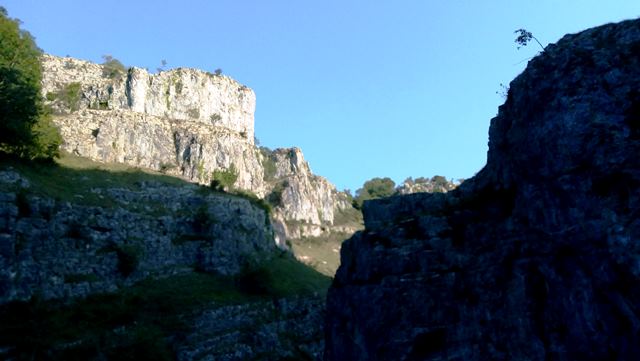 The craggy tops of the gorge
There are a lot more people here who have come up Jacobs ladder way, sitting about admiring the view and having picnics.
We decide to have our picnic as well as its a lovely spot with stunning views.
Some of the goats are on this side of the gorge as well and they are right on the edge of a croppy outcrop.
The goats must be very sure footed. Maybe the grass tastes better on the outcrops.
| | |
| --- | --- |
| Spectacular rocky outcrops | Very steep cliffs |
| Thats close enough for Colin | Some take unnecessary risks to get close to the edge |
| The goats are on the very edge of the cliffs | The route back to the camp site |
After our picnic break we take a few pictures then make our way down the rocky track to the top of Jacobs ladder,
then down the steps and back to the start.
Walked back down through the Cheddar village called into the cheese shop
and then the supermarket and bought some provisions for a meal back at the site.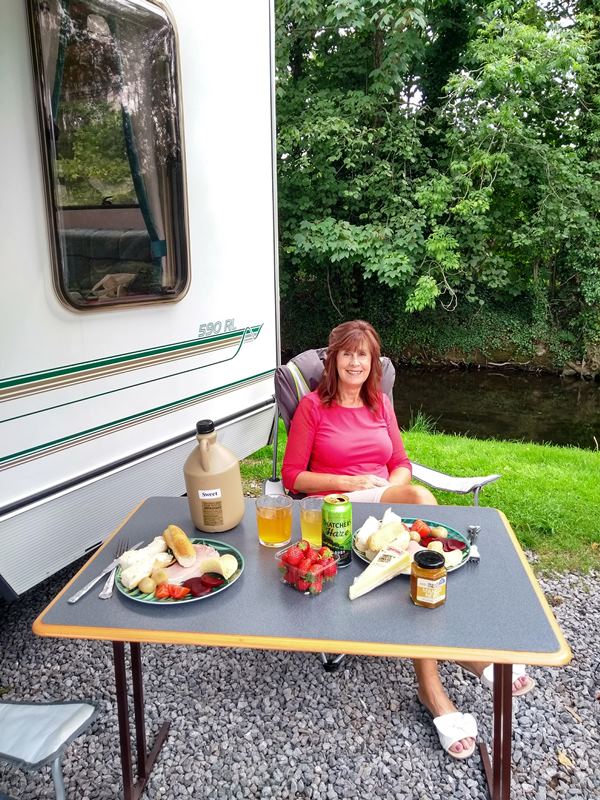 Cheddar cheese and local Thatcher's cider back at the motorhome
Well deserved after the gorge walk.

Email for further information or holiday planning
© This site is copyrighted, Mal and the Multiday men ©